Gallery
The Traverse City Sectional was held September 4, 5 and 6, 2014. It was dedicated to Jack Malstrom, our very good friend and excellent bridge player, who passed away the week before. Many people attended and all praised the food this year. It was especially good, due to the attentions of the senior chef at the camp. WONDERFUL, appetizing, tasty and a perfect lunch/dinner break. As usual, many of the local folks brought cookies and other snacks all administered by Kathy Twomey. Lynn and Paul, Linda Monahan, all worked very hard to make the tournament a good one. Ken Van Cleve, tournament director, and his new wife, Sarah were there... they were married this last summer at Bryant Park... a beautiful ceremony! Congratulations Van Cleves!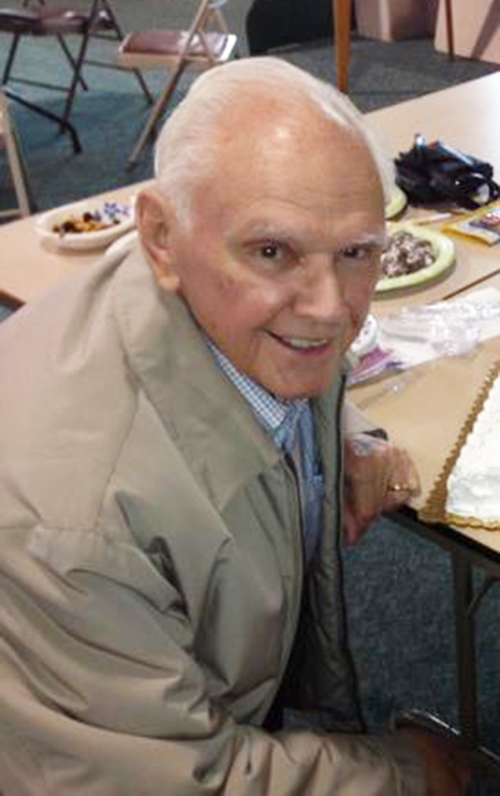 Here's Jack Malstrom on his 85th birthday in 2013... he's a happy man! We do miss him!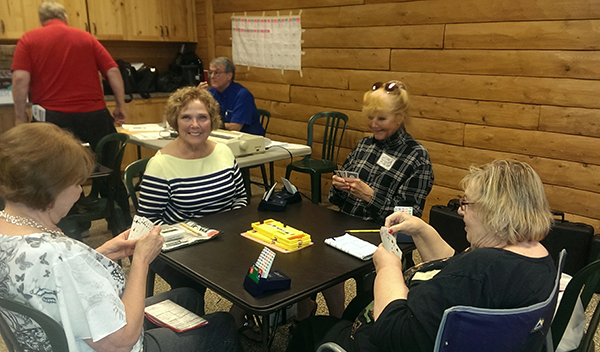 This is Fran Denawetz and Judy Culver, AND two wonderful ladies from Grand Rapids.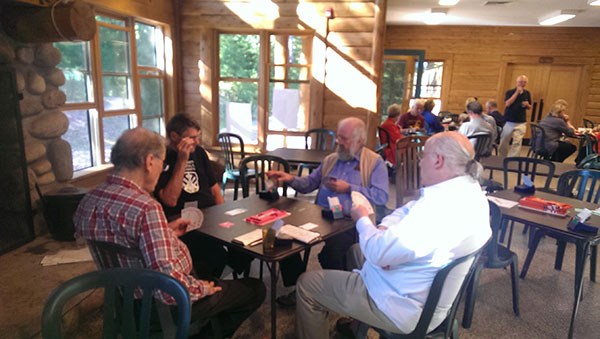 Here we have Frank Covely and Rick Bodette, Board Members, Joe Manhart and Duane Little.
Here is Bob and Judy Basch playing against Robert Trenary and Marian Gilbert.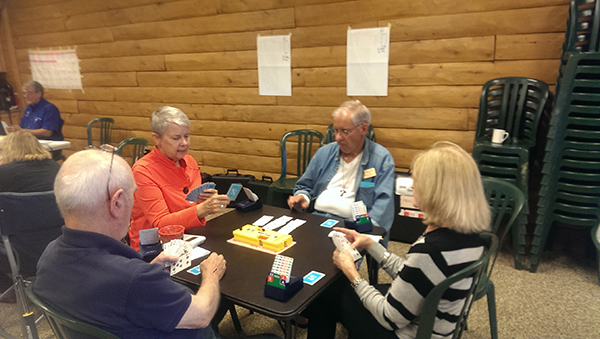 Bonnie Foley and Gini Gersac, George Clayton and Bruce Riddley.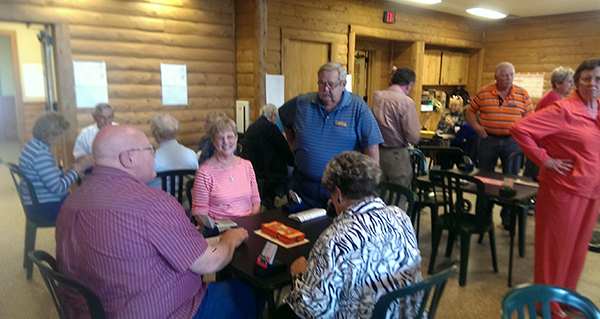 Bob Korten has his back to us, then there's Dick Vatter (of Cadillac) standing, and his wife in the coral suit.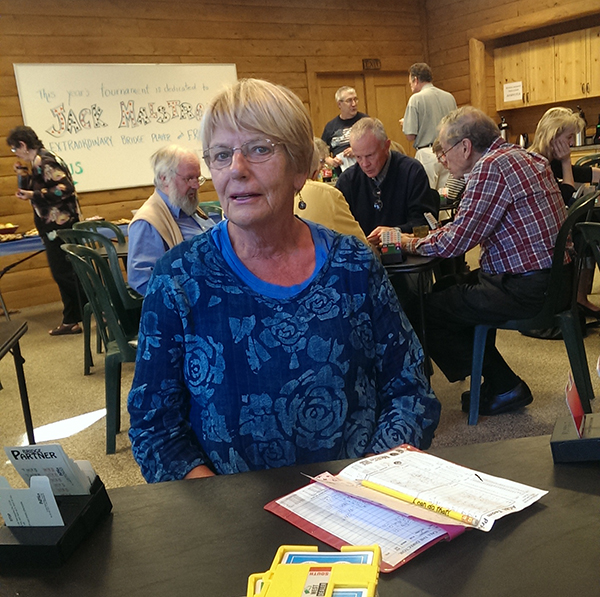 Here is Lynn Larson (see the sign in the background that dedicates the tournament to Jack).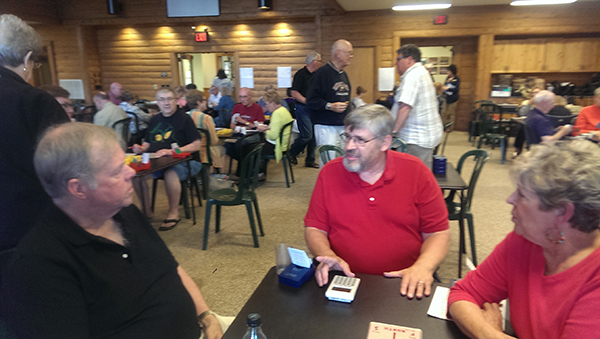 Here is Paul Christ, George Roach and Barb Lyons.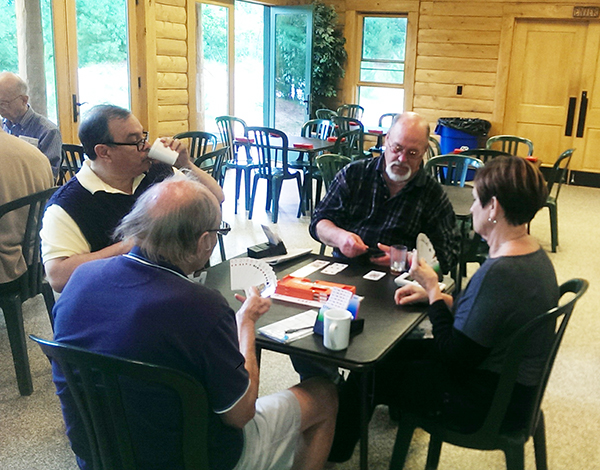 Mike Morrice sits facing us and looks like he's REALLY concentrating.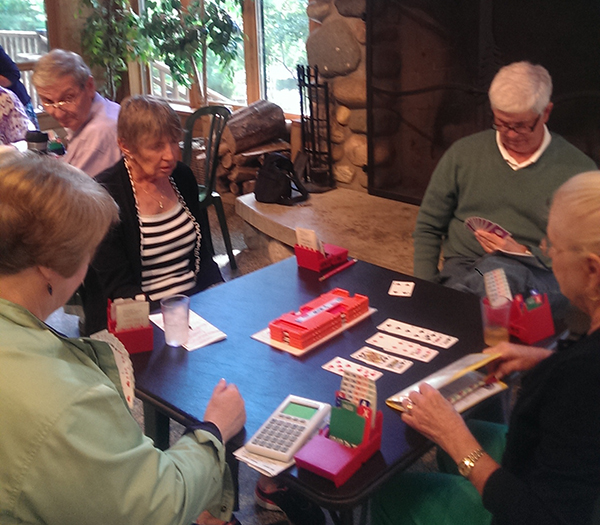 Elaine Loffelbein and her partner Anne Sullivan look like they're beginning a contract.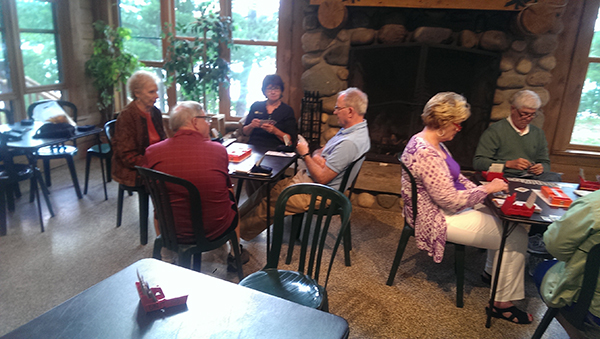 And here we have Pat and Linda Monahan, Ted Robinson and Nancy Yarborough
To see more pictures of the TC Sectional 2014, please CLICK HERE!.